Brain Pop
Username: stfrancisq
Password: francis
Counseling
Referrals

(PDHP)
Education City (Pre-K-Grade 6)
Enrichment Centers and Grab and Go Lunch
Please complete this form for each child you are seeking to enroll at a Regional Enrichment Center.
Regional Enrichment Centers will be open 7:30am – 6:00pm Monday-Friday, starting on Monday, March 23rd. Children who are enrolled can attend anytime during open hours.
Regional Enrichment Centers are only open to children who are New York City residents, and whose parents/guardians are in certain fields noted below (initially: health care, FDNY, NYPD, OEM and some NYCTA roles). You will receive confirmation of your enrollment status and next steps shortly.
As enrollment progresses we will assess capacity and demand and will work to expand eligibility to additional essential personnel and children most in need of this support.
In addition, there are over 400 sites providing free meals. The sites can be located at https://www.schools.nyc.gov/school-life/food/free-meals
Google Classroom
Parent's Guide to Google Classroom
Go Math (Grades K-6)
Please note that Student Editions and Practice Books are combined in our Go Math Program so pages may be incorrect. Please use the chapter and section as your guide.
Kindergarten: Student Edition | Practice Book (HW) | Animated Math Models
1st Grade: Student Edition | Practice Book (HW)| Animated Math Models
2nd Grade: Student Edition | Practice Book (HW)|Animated Math Models
3rd Grade: Student Edition | Practice Book (HW)|Animated Math Models
4th Grade: Student Edition | Practice Book (HW)|Animated Math Models
5th Grade: Student Edition | Practice Book (HW)|Animated Math Models
6th Grade: Student Edition
Harry Potter Escape Room
IT Resources
How to Connect your Child's Chromebook at Home
Kahn Academy Kids (Please note we are working on having this app pushed to all devices during the week of March 23rd)
Khan Academy Kids is a free, fun, educational app with thousands of activities and books for young children ages 2-7.
1. To get started, download the app onto your mobile device:
2. Open the app and click "Sign Up" to add a grown-up's email address.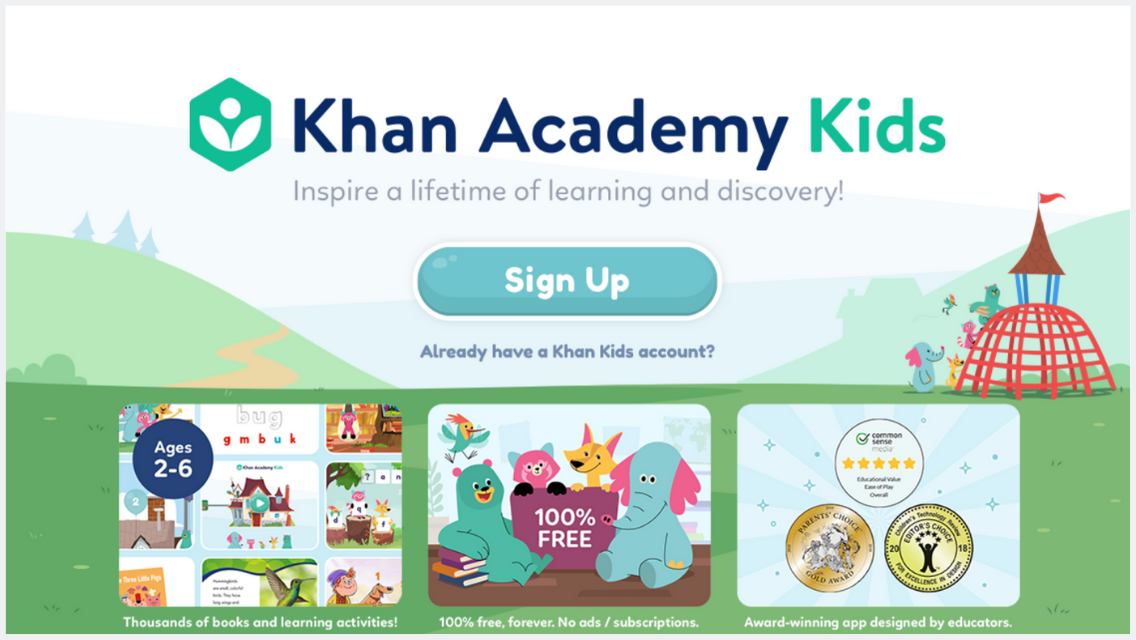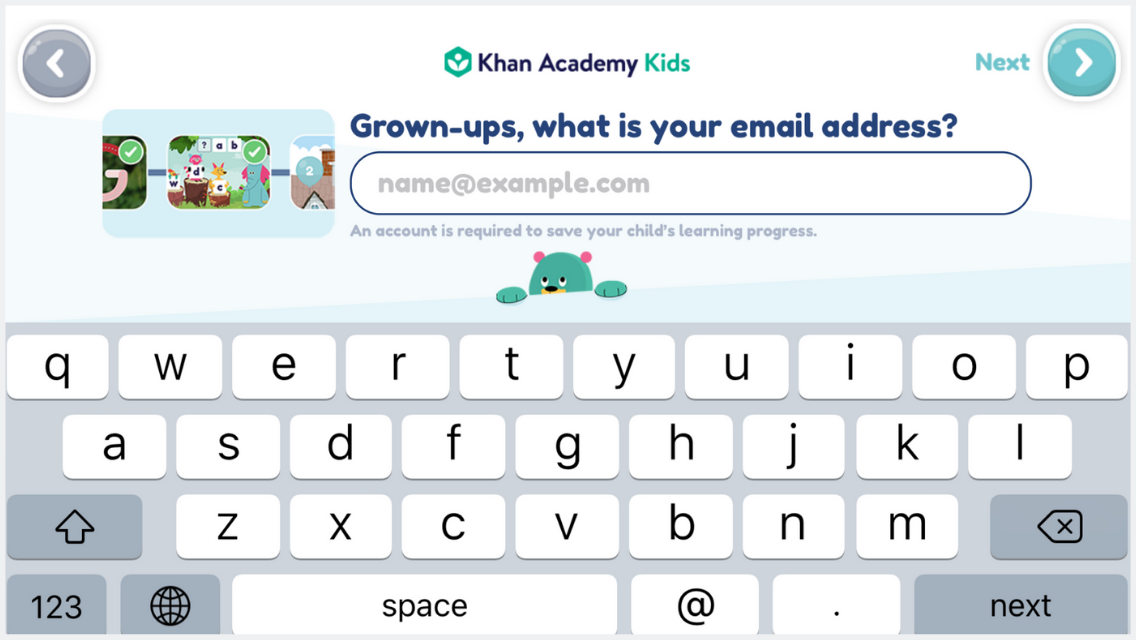 3. Check your email account for a message from welcome@khanacademykids.org. Tap the blue button on the verification email to activate your Khan Academy Kids account.
4. Input the child's name, age, and avatar to create a user profile. If you have more than one child, multiple user profiles can be added for each child.
Mathletics
Mad Science
Navigating Mad Science Online Clubs
My Catholic Faith Delivered
www.mycatholicfaithdelivered.com (Login button in the Upper Right Corner of the Screen)
Enter in Username and Password that you were assigned
Click on Start Course button, or click on COURSES at the top of the page to navigate to your child's course.
Choose the course and click on the lesson to begin.
Nearpod
Parent Resources about the Coronavirus
Talking About the Coronavirus With Young Children
Brain Pop Lesson on the Coronavirus
Feeling Stressed About Coronavirus (COVID-19)
Relaxation Resources
Online story: Guided relaxation of deep breathing- The Mermaid & the Otter
Guided Relaxation for Kids- Relax Like a Cat
Sadlier Religion Textbook Resource (Grades K-7)
Please note that this is not a digital edition of the workbook, yet rather a resource to be used to help supplement the children's instruction.
Please see below the login information Sadlier is offering the following online complimentary resources to help maintain continuity of learning.
Username: SadlierStudent
Password: ReadyToLearn!
7th Grade Confirmation Student Edition
Scholastic Learn at Home (Grades PK-8)
For Grades PK-2, before you get started, you must first set up your free account for Book Flix and our Watch & Learn Library. It's simple—just use the following info:
username: Learning20 | password: Clifford
Social Distancing Resources
Time to Come In, Bear: A Children's Story About Social Distancing
Zoom Directions for Students Guide